Today is a truly astounding day in the stock market. I really don't know where to start…the price action in tech stocks is EUPHORIC, yet the mood on Main Street could not be more on edge, with little visibility about how we go back to work, how our kids go back to school, whether our economically most vulnerable get an extension of Federal unemployment benefits which has kept the optics of a structurally sound economy intact despite being in the worst recession since the great depression and has once again merely exacerbated the massive divide between the haves and the have nots. Obviously all of this is in addition to the looming health risks we all face if the pandemic were to have a second wave. Very soon we may be faced with the dilemma (without Federal leadership) whether to continue to work from home and re-close schools, where we were in the spring and early summer or merely carry on with our lives dealing with an acceptable level of illness and death as a result of the virus that has for some reason leveled an uneven toll on our country, the most technologically advanced and wealthiest on the planet, with under 5% of the world's population we are between 20 and 25% of the infections and deaths around the world.
Main Street asks WTF?! Wall Street screams FU!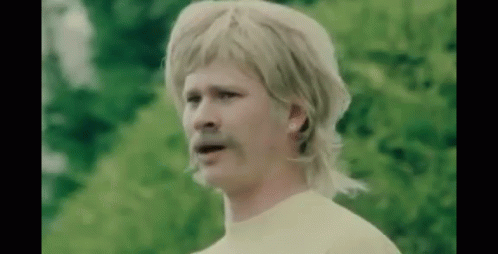 On Wall Street today we are seeing the S&P 500 and the Nasdaq make new all-time highs, again, fo the third day in a row with the latter up 30% on the year!
I don't have much more to add, so lets just look at a bunch of charts that are super extended and have no overhead resistance.
Salesforce.com (CRM) is trading up 26%, gaining $63 billion in market capitalization on a beat and raise quarter last night. The company now has a $246 billion market cap and trades at 10x this year's expected sales.
Facebook (FB) for no apparent reason is up 7%, trading at a new all-time high, up 46% on the year and up more than 100% from its March lows:
Netflix (NFLX) which had been consolidating since its Q2 earnings in mid-July is up 11.5%, also for no apparent reason:
Amazon (AMZN) is trading up a mere 3%, but making a new all-time high, but on its $1.7 trillion market cap, today's gain is about $50 billion dollars.
And of course, Tesla (TSLA) making a new all-time high, up 6% on the day, up 400% on the year and up 500% from its March lows flirting with a $400 billion market cap, just because:
Microsoft (MSFT) which is also in the three comas club is also trading at new all-time high but after consolidating for the last two months:
Alphabet (GOOGL) making a new all-time high today, up only 22% on the year and far less extended than its mega-cap tech peers…
And of course Apple (AAPL) with its $2.1 trillion market cap, up 72% on the year, up more than 100% from its March lows, and up 32% since reporting earnings on July 30th. I have no idea how high the stock can go from here, but the intersection of the recent breakout level and the uptrend at $400 is the next massive support level: